TOP
Call Us at (928) 634-0443
Tasting room hours:
Thursday to Monday 12p to 7p
Reminder: Closed Thanksgiving day and Christmas day
It has cooled down here. We're shipping again. Check out the new wines because...
HOLIDAY SHIPPING deals are in action!!!!
On web orders throughout these holly daze, $5 FLAT RATE on wine shipping (you know, so we don't accidentally break a law with free stuff around booze; believe it or not, these laws exist). What? Oh right, focus. We're also doing FREE shipping for merchandise web orders.
Kris made gift baskets...you know, make the shopping a little easier on yourself?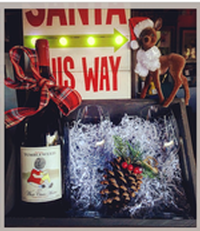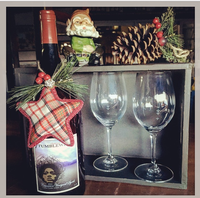 ---
Upcoming EVENTS
December 2016
Wine Club Social
4:00 PM to 7:00 PM
Sat, Dec 10, 2016
Venue:
Tumbleweed Cellar
We cordially invite wine club members and their guests to our first annual Wine Club Social. Join us on the crush pad Saturday December 10th from 4-7pm for:
• Unlimited tastings from more than 20 wines spanning 2011 - 2015
• Tasty nibbles carefully crafted by Chadigail Catering / Flatiron Cafe
• Live music
• A raffle with 3 chances to win rare magnums (1 ticket with entry)
• Pick up your awesome winter wine club release
Reserve now by emailing reservations@chateautumbleweed.com or calling us at 928-634-0443.
Cost: $55 per member or member guest
---
Please join our mailing list for more information and updates: info@chateautumbleweed.com