TOP
Call Us at (928) 634-0443
Tasting room hours:
Thursday to Monday 12p to 7p
Local First member? Interested?
We got picked to host the mixer, yo
Wednesday, October 26, 2016
6:00pm to 8:00pm
---
Weather hold WINE ONLY. Buy our awesome merchandise via the link above.
Wine through Phoenix is a waste of wine and that is the path of any package out of here...so unless you're worried that a particular wine is going to sell out, don't buy wine for a while. 'Cause we really can't ship it until the fall. Bummer, I know, I feel it, too.
We're looking at 50+ tons of fruit processing this year. This is more than double last year - yikes!
As if this wasn't enough, here are the harvest EVENTS:
October 2016
Clarktober Fest
2:00 PM to 9:00 PM Sat, Oct 1, 2016
Venue:
Clarkdale, Arizona
Contact:
Clarkdale Downtown Business Alliance 928-301-9798
November 2016
Walkin' On Main
11:00 AM to 5:00 PM Sat, Nov 12, 2016
Venue:
Old Town Cottonwood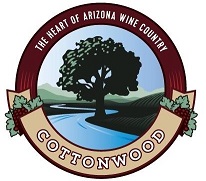 ---
Please join our mailing list for more information and updates: info@chateautumbleweed.com