Chateau Tumbleweed
Wine Club
Welcome to our Wine Club!
Chateau Tumbleweed's wine club has 3 releases per year. Early October, early December and early March.
We have 3 club levels to choose from: 3 bottles per release, 6 bottles per release or 12 bottles per release.
All clubs enjoy...
• 20% discount on wine, food and merchandise
• Access to limited-production special releases and library wines
• Access to members-only events and first dibs on tickets to public events
• Free poster or logo corkscrew with your inaugural release
We can currently ship within Arizona and to California, Colorado, Michigan, Nevada, New Hampshire, New Mexico, Oregon, Texas and Washington but are looking to expand our club into other states in the future. If you choose to have your releases shipped, weather can sometimes cause delays.
If you are picking up your wine club, we will hold it here for 1 year then ship it to you at your expense.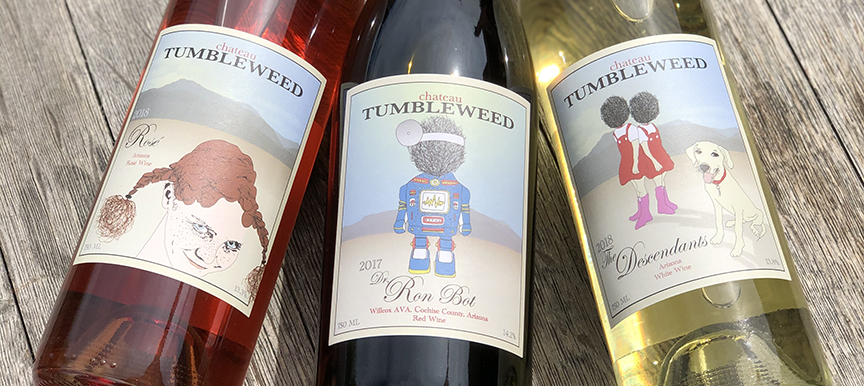 ---