Chateau Tumbleweed
Wine Club
Welcome to our wine club!
We are happy to have you as an extended family member. Our winemaking team will carefully select 3 releases of our best and most unique wines for you annually. As Chateau Tumbleweed Wine Club members, you will also enjoy a 20% discount on all wine and merchandise, first dibs on special wines, unique packages, and you are invited to our exciting member-only club events.
Because it's so hot in Arizona, we can only ship 6 months out of the year. You can expect a release in Spring (March), Fall (October) and Winter (December). We also offer an optional Summer (July) release for pick-up, or we can hold for shipping when it resumes in October. You can choose to have your wines shipped or to pick them up in our tasting room. We only ship to a limited number of states, if you are not an Arizona resident please call our tasting room for a list of current states we ship to.
You will sign up for a one-year commitment of 3 releases, but we hope you stay forever! We are excited to get to know you and to share our little wine world with you, please introduce yourself to our team!
_________________________
• You will be charged for your club prior to the pick-up date, we will notify you of the charge date ahead of time.
• You can access and edit your wine club information by logging into our website and setting up a member profile. Your email will be your username.
• If you choose to pick up your wine club we will hold it for one year then ship it to at your expense.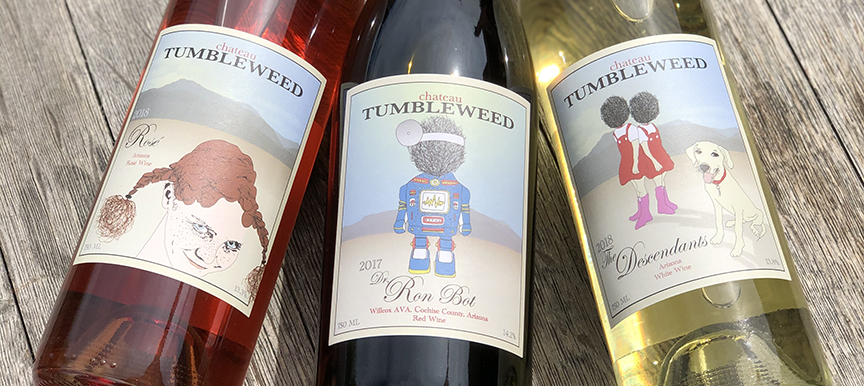 ---